Since day one, my husband has teased me about how hard I sleep.
Which, whatever, I know he's just jealous. I can fall asleep, and stay asleep, just about anywhere. Ask anyone I have ever traveled with.
When I decide it's time to sleep, it is time to sleep.
So, when we found out we were expecting last February, there was one thought that crossed my mind: bye, bye sweet sleep.
I did my research, NINE MONTHS WORTH, on every tip and trick in the book.
Keep the room at a constant temperature.
Swaddle the baby.
Bedtime routine.
Teach them to self soothe.
Give them a lavender bath before bed.
The list could go on and on.
I almost bought this book, but decided I would wait and buy it when I thought I needed it. I did buy this book, however, and absolutely love it.
This book was actually recommended to me by a client at the job I held right up until Isaac was born 🙂 My customer's rocked.
I was determined to have my boy sleeping through the night quickly, but I did not want to strap us into a routine that could not be broken or modified. My baby was going to be easy (hopefully) and adaptable. I wanted him to be comfortable and trust that I was putting him to sleep somewhere safe. I also wanted him to LOVE sleep. Like him's mama <3
So, we found something that worked for us. And by ten weeks old, my son was sleeping 12+ hours STRAIGHT through the night.
Before I get into how we accomplished this, I have a disclaimer that I would like to make. There are a few things that we did that go against the recommendations of AAP. I know this. My husband knows this. And we do not need anyone's opinion or judgment on our method of parenting or 'sleep training.' We took queue's from our son and his development before trying anything new. And always, ALWAYS put his safety first.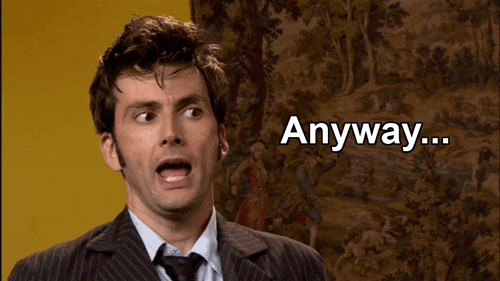 The American Academy of Pediatrics recommends the following for a safe sleep environment:
Place the baby on his or her back on a firm sleep surface such as a crib or bassinet with a tight-fitting sheet.
Avoid use of soft bedding, including crib bumpers, blankets, pillows and soft toys. The crib should be bare.
Share a bedroom with parents, but not the same sleeping surface, preferably until the baby turns 1 but at least for the first six months. Room-sharing decreases the risk of SIDS by as much as 50 percent.
Avoid baby's exposure to smoke, alcohol and illicit drugs.
*Reference (1)
Without further ado, here are the six things that we did to help our son sleep through the night by TEN WEEKS OLD!
We Splurged on a Mattress
I headed to Buy Buy Baby one afternoon, eight months pregnant, with $300 worth of gift cards and a 20% Off Coupon. I was there to buy the crib mattress and the changing pad.
I'd done my research and had decided on this mattress, which was listed as $179 online ($20 more than what it was listed for on Amazon, but I had gift cards). It seemed perfect and had great reviews on multiple mommy blogs.
I grabbed the mattress and threw it on my cart, happy that I found it so quickly.
When I got to checkout with my $30 changing pad and $179 crib mattress I was feeling good. I was going to be in and out, I had my gift cards and was even going to save an extra 20% on the mattress. My husband would be so proud.
And then the cashier gave me my total, "That will be $303.23, you saved $76 dollars today!"
Wait…30+179*(.20) does not $303 make….
I looked down and saw that the mattress I had picked up was actually $349.99. Well…The Colgate Monarch II Deluxe (which isn't even on Amazon people) is what my baby is currently sleeping on. And honestly…it was worth every penny.
Now, as I stated earlier, the AAP does recommend that you keep your baby in your room up to the first year, or at least 6 months. We did NOT do that. Isaac slept in his bassinett for one week before we moved him to his crib because he slept SO much better in his crib than the bassinet.
He was taking multiple 2-4 hour naps during the day in his crib, and only sleeping 2 hours straight in the bassinet. I decided to let him sleep in his crib one night to see if that would help. That night he slept 6 hours straight as a two week old.
He has slept in his crib *almost* every night since then.
We Picked A Bedtime And Stuck to It
Everyone will tell you the importance of a bedtime routine, and I am also going to stress this.
There was one night Ben and I went to Kohls after dinner with his parents and didn't get Isaac into his bed until 10. That was a mistake. You can read more about that experience here.
Isaac is now in his bed and asleep by 8:30 PM every night.
We don't have a specific bedtime routine, it changes daily, but we do follow the same pattern. If that makes sense? We try and have quiet time before bed, around 7 PM most nights, where we sit and talk, read a book or do bath time. Either Ben or I sit and hang out with Isaac while the other cleans up dinner.
I think having this quiet time has helped with getting him down easily. I'm not sure of the effect on length of sleep, but it makes it so that I literally lay him in his bed and he goes to sleep. No crying it out needed.
Minimum Night Time Interaction
Listen, everyone's baby is the absolute cutest thing in the world. And in the silent hours of night, your baby is never cuter. But, mama needs her sleep. So, interaction in the middle of the night needs to be kept at a bare minimum.
Middle of the night sessions are a business deal, not a coffee date.
When Isaac woke up at night to eat, I did not say a word to him. I barely looked at him actually (because let's be honest, when I did look at him he would smile and then I had to talk to him). When I went into his room I grabbed him, changed him, fed him, burped him, and put him back to bed.
Bibbidi-Bobbidi-Boob baby's back to sleep and mama is too.
I think that this really helped Isaac to know the difference between night and day. During the day, we talk we interact, and we play during feedings. But at night, we get down to business and go back to sleep.
I Let Him Make Noise
This part is going to be a little bit more difficult for most moms. This is the part that I struggled the most with.
When Isaac was in our room, I grabbed him as soon as he made a noise.
Then, when we moved him to his room, I went running into his room as soon as I heard a noise on the monitor. There are a few reasons for this. One, I didn't want him to get himself worked up so that he was wide awake and it took a long time to get him back to sleep. Two, I didn't really want Ben waking up since he has to get up for work during the week. And three, I'm a sucker for my baby.
Trust me, I get the NEED to go grab your baby as soon as he makes a sound.
As moms, we have a biological urge to go grab a baby making noise. Especially in the wee hours of the morning when we are clinging to the idea of sleep. But here is the thing…STOP. Trust me, that baby will be good.
One night I woke up to the first noise Isaac made, as per the usual, but instead of jumping up I turned on the video monitor and watched him for a few minutes.
Guess what?
He talked to his bear for a minute or two, stuck his thumb in his mouth, and went back to bed. That day, he slept until 9 AM. THIRTEEN HOURS STRAIGHT IN HIS BED. I repeat…13!
So, a new pattern emerged. On the rare occasion Isaac wakes up in the middle of the night, I turn on the video monitor to check on him. Then I get up, quietly, and go to the bathroom. Most of the time, that boy is already back to sleep by the time I am done and I'm able to climb back into bed peacefully.
Since Isaac was ten weeks old there have been about two times when he didn't go back to sleep. Like I said earlier, it's a business transaction on those nights.
He Sleeps How He's Comfortable
This is where I am going to get comments down below saying that he should be on his back. I know, I hear you but I disagree and there are many reasons that I am not going to get into with anyone so please, just keep that comment to yourself.
Moving on…
When Ben and I took our hospital tour when I was four months pregnant, we learned of the ABC's of sleep. Hmm, I thought, I wonder when that changed? I know I slept on my belly as a kid, and many of my younger siblings did as well. Because that is what we prefered. To this DAY I sleep on my stomach. Even while I was pregnant thanks to this lifesaver.
Throughout our pregnancy, Ben and I discussed the back/belly thing often. Ben also did a lot of research on SIDS and the sleep suggestions over the years for babies. Together we decided that our baby would sleep exclusively on his back until we were confident in his ability to hold his head up and move it from side to side. Then, if he wanted too, he could sleep on his belly.
Well, by three weeks old Isaac could hold his head up and look around the room. I kept him on his back for awhile after this, still, and would walk in to check on him only to find him like this:
By the time he was three weeks old he was moving himself to his side while he slept, and then one afternoon during a nap I walked in to find him on his belly. He was about five weeks old then.
What I noticed was this:
On his belly, Isaac had an easier time finding his thumb to self soothe
He did not wake himself up with those quick twitches
He slept longer and woke up happier
Again, I know this is a topic we could have serious arguments over. But, my baby was strong and was more comfortable on his expensive mattress belly.
Honestly, I think you need to let your baby sleep how HE/SHE is most comfortable. Isaac didn't like to be swaddled so I stopped swaddling him and he slept better. He rolled onto his stomach so I let him sleep there and he slept better.
Again, we didn't allow or encourage this until he was developmentally ready. We made sure he was safe and did trial runs with everything new during nap time while I was awake and watching, carefully.
So PLEASE don't give me any comments down below telling me this is unsafe.
He Found His Thumb
We had nothing to do with this, but it is no coincidence that as soon as he found his thumb (and loved sucking it) he was sleeping soundly. 12+ Hours straight.
I was a thumb sucker until I was 7. My sister sucked her thumb until she was 13. My other sister sucked her middle two fingers until she was about 5. So, when Isaac found his thumb/hand, I was a little weary. I wanted him to prefer the pacifier so that his hands weren't always covered in slobber. But, what are ya gonna do?
To Sum Up
Don't cheap out on a mattress
Stick to a Bedtime Routine and Time
Keep Middle of the night interaction to a MINIMUM
Don't grab the baby as soon as they make a sound
(Safely) Find out how your baby sleeps best
And finally…
Honestly, I know we got lucky. Isaac was a great sleeper from day numero uno and it stuck. I fear the sleep patterns of kid number two one day…but for now, I will enjoy my perfect baby while it lasts.
When was the first time your baby slept through the night & was there anything you did that you feel helped?
P.S look at this GEM I found!
References:
SIDS and Other Sleep-Related Infant Deaths: Updated 2016 Recommendations for a Safe Infant Sleeping Environment. (2016). Pediatrics,138(5). doi:10.1542/peds.2016-2938