Hello again dear friends! (Okay, its probably just my aunt and my dad, but still…)
It has been at least a hundred years since I have jumped on here and written anything, which is just too sad to be true. But it is. While I would love to make an excuse; tell you that I have been busy hustling and bustling, the truth is that I have just had ZERO motivation lately. I don't know if it is the whole still-stuck-in-pandemic-america thing, but its just been gone. I didn't clean any of the bathrooms for like three weeks and YUCK, amirite?
Okay so, besides the whole being unmotivated thing, I have been doing a few NEW things and I wanna break this down for you:
I Started a 2nd Blog
I know, I know, I barely keep up with this one. BUT. All through 2020, I kept coming back to this one simple thing: According to Kayla does not really align with all of the family content I am always posting. Right?
SO, as the year that shall not be named came to a close, I finally split things up, At first, I was going to shut down According to Kayla all together, make my Instagram account a personal again and just be done with it. BUT THEN, I had a second brilliant idea: I'm gonna keep it.
WHAT DOES THIS ALL MEAN?!
Well, as I started the "transition" I realized I never want to give this up. According to Kayla was my first blogging love, and I still have SO much to do and say.
Here on According to Kayla, I am going to be sharing all the things for us twenty-something ladies doing it all. I'm going to hunt for deals for you, bring you along on my health+fitness journey, keep you updated on all things #bosslady, and(hopefully) give ya a laugh or two.
Were you here for all things #mommymode? GOOD NEWS: Meet the Hovey's is going to be up and running very soon. Over there, Ben + I are going to be working together to share all about our parenting wins, fails, trials, and successes (like how we got both of our kids sleeping through the night by 10 weeks old!) So stay tuned because I love sharing our stories, good and bad, and I don't see an end coming anytime soon.
While I'm talking about parenting fails…
I Become a Gamer
This might be the MOST embarrassing news ever since I'm turning 27 later this year and I have two kids, but I am now a twitch streamer and a gaming youtuber. WHY? HOW? WHY? Well, at the beginning of the Rona we had NoThInG to do and I missed my siblings like crazy. My younger brothers all play Fortnite because they are 11-14, so I started playing. It started as a way to hang out with them while 3+ states away, and quickly turned into a whole streaming setup including a $110 headset with kitty ears. Whoops!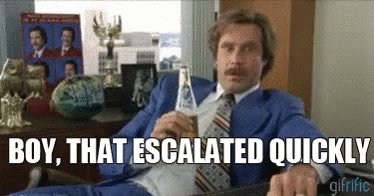 But let me tell you what, I don't regret my dorkiness at all! It is honestly so much fun to sit down and play games. I play with my brothers, my sister in law, and Ben + I make a great duo.
P.S if you game at all and want another gaming friend, I would freaking love to play with you! my gamer tag is disgracdcake 😉
And last but not least….
We Started a Podcast!
That's right ladies and gentleman, we finally did it! And when I say we, I mean me and my BFF Jacki. We may or may not have been informally planning/scheming this for two years but we finally started recording in December. The title of our podcast is Maybe Just and we are already 3 episodes in. We are even listed on Apple Podcasts and Amazon Music, so we're a pretty big deal (total joke, it was very easy to get listed).
Like all little side gigs, we would LOVE to have you come hang out with us. You can find us almost anywhere you can listen to podcasts, on Facebook, and on Instagram!
So yeah, I guess you can say I've been keeping busy. But, out of all the new the things taking up the most time is the hours I'm wasting on Fortnite. Not even sorry about it!
OH, and I started working out again thanks to my momma. She bought us some gear and classes for Orange Theory for Christmas, and that has just jump started my butt. SO, stay tuned, I am back and will be sharing all about my latest lougeware obsessions and my journey with OTF!
Until then my dears,